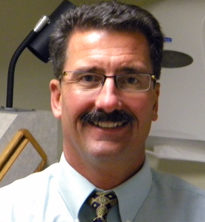 Dr. Douglass
Dr. Douglass began practicing optometry at Eye Center Northeast in 1989, becoming sole owner in September 2008. He is a member of the American Optometric Association and the Maine Optometric Association where he served on the board in the 1990's. In 1999 Dr. Douglass became the first optometrist in Maine to obtain Therapeutic Advanced Glaucoma licensure. Dr. Douglass is a member of the American Board of Optometry and as of 2012 Dr. Douglass became Board Certified by the American Board of Optometry.
From 2002 until 2013 Dr. Douglass volunteered his time as a clinical director for the Special Olympics Opening Eyes Program. Special Olympics athletes were given the opportunity to have a free vision screening during the June games held in Orono annually. This outstanding event was rewarding for both the athletes and the volunteers who gave their time to make sure these very special athletes received the vision care they desperately needed. Typically over one hundred pairs of prescription eye glasses, non-prescription sun wear and protective goggles were dispensed during the games.
Since 2002 Dr. Douglass has been both the principal investigator and/or a sub investigator for numerous pharmaceutical clinical research trials. Here at Eye Center Northeast we continue to offer our patients the opportunity to participate in clinical research and appreciate their willingness to help us develop new medications for future generations.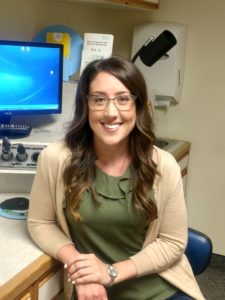 Dr. Fields
Dr. Fields was born and raised in the great state of Maine! She earned her Bachelor's degree at the University of Maine and then continued on to earn her doctorate degree at the New England College of Optometry. Dr. Fields completed her training in a variety of different clinical settings including private practices, VA medical centers, and community health centers. She is a member of the American Optometric Association and the Maine Optometric Association. As a member of Volunteer Optometric Services to Humanity, in 2017 Dr. Fields went on a humanitarian trip to the Dominican Republic to provide eye care and glasses to the underserved population there. Dr. Fields is a member of the Bangor Lions Club, a non-profit organization. Among other volunteer efforts, the Lions Club provides eyeglasses to community members that are unable to purchase on their own.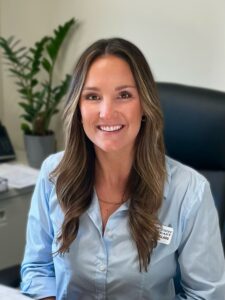 Dr. Douglass
Dr. Chloe Douglass, daughter of Dr. David Douglass, was born and raised in Orono, Maine. She studied Exercise Science at the University of Maine while playing on the school's division 1 softball team. She then went on to attend optometry school at Massachusetts College of Pharmacy and Health Sciences. She received her doctorate in June of 2021. 
During Dr. Douglass' time in optometry school, she completed her clinical rotations with specialties in contact lenses and primary care optometry at the University of Utah, and the Veteran's Administrations of both Salt Lake City and Manchester NH. She also completed a rotation in post-op surgical care and ocular disease at Virginia Eye Consultants. 
In October of 2021, Dr. Douglass completed a course with Northeastern State College of Optometry in Laser Therapy for the Anterior Segment and Advanced Surgical Procedures for the Optometric Physician, in hopes that the state of Maine will expand the scope of optometry to allow these procedures to be done on her patients. Dr. Douglass is a member of the American Optometric Association and the Maine Optometric Association.
In Dr. Douglass' free time she spends a lot of time in the Maine outdoors skiing, snowboarding, hiking, golfing and boating. Dr. Douglass is excited to be back home with her family and to provide eyecare to the people of Maine alongside her father at Eye Center Northeast.