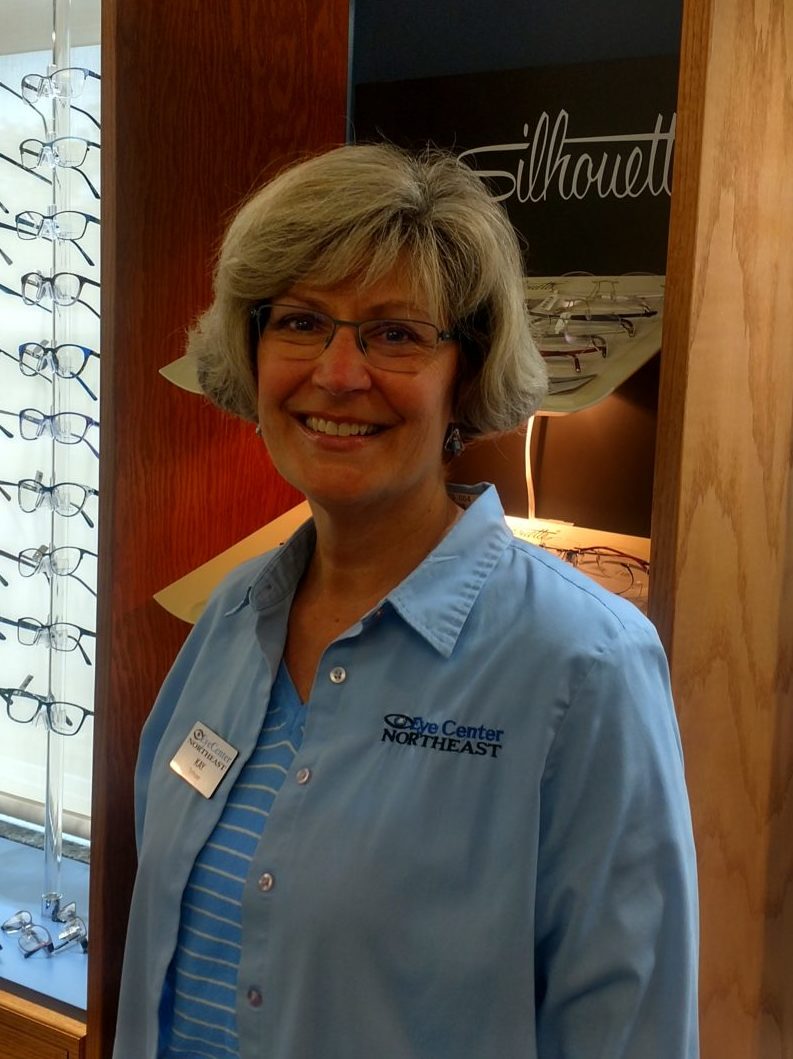 Kay D, ABOC, Optician
Kay has worked in the optical industry for over 35 years. She has worked in various areas from dispensing instruction to office management for optical corporations and private practices. She has a degree in Ophthalmic Dispensing and is American Board of Opticianry Certified.
In 2005 Eye Center Northeast opened the Optical Shop, and Kay came to work with her husband. She enjoys working with the staff and pride themselves with giving personal attention to patients and customers. When not at the office, she and her husband enjoy time with their daughters and their many activities.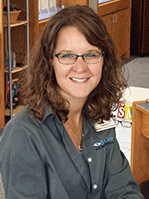 Sarah M., ABOC, Optician
Sarah joined Eye Center Northeast in 2014 with over 10 years of experience as an Optician and Optometric Technician. Soon after joining our team she completed her ABO Certification. She enjoys working one on one with patients helping them look and see their very best. When not at work, Sarah can be found with her husband cheering on their two daughters at their many hockey games.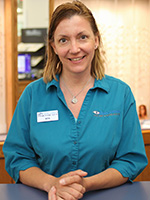 Rita, ABOC, Optician
Rita graduated from Mt. Ida College with an Associates Degree in Opticianry. She started working at Eye Center Northeast in 2013 after being a licensed optician in Massachusetts for many years. When not helpling people "see" their best, she enjoys horseback riding and spending time outdoors on her farm in Maine!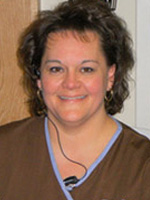 Christie, CPO, Certified Optometric Technician
Christie joined the Eye Center Northeast team as a medical transcriptionist in 2003, and joined the front desk staff in 2007. She is now a certified Optometric Technician, passing her CPO in February of 2015.
Christie enjoys watching professional sports and spending time with her children and grandson. Christie also enjoys interacting with patients and looks forward to seeing you soon!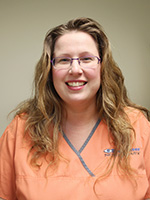 Heather, CPOT, Certified Paraoptometric Technician
Heather joined the Eye Center Northeast team in 2002. She has enjoyed working in many areas at Eye Center Northeast. She has completed all levels of certification for a technician and is pursuing the National Contact Lens Certification. Heather is a member of the American Optometric Association Paraoptometric Section and a member of the Maine Paraoptometric Association. Heather is the 2017 President for the Maine Paraoptometric Association which brings education and training to all Paraoptometrics in Maine. She was presented with the Maine Paraoptometric of the Year Award for 2015 by the Maine Paraoptometric Association.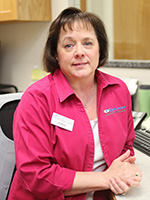 Karen G., Secretary
Karen has worked in the eye related field for over 20 years, joining Eye Center Northeast in 1998. She began working at the front desk, and has since been trained in medical records and billing. When not working, she enjoys spending her time with her family and her grandchildren.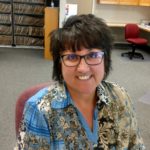 Suzanne F., Secretary
Suzanne has worked in the eye related field for over 20 years, joining Eye Center Northeast in 2018.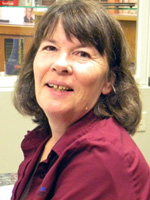 Pat L., Billing Manager
Pat has been an Eye Center Northeast billing specialist for over 20 years. Pat loves to knit and read. Every Christmas season Pat enjoys knitting for the staff.
If you have any billing issues or questions please call our office and speak to Pat!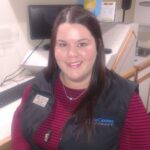 Taylor Theriault
Taylor started working at Eye Center Northeast as a technician in April of 2019, while attending school full-time. Taylor has a very caring and passionate personality. She is looking forward to spending her career as a registered nurse, helping others. Taylor loves to connect with her patients, and is looking forward to meeting you soon.